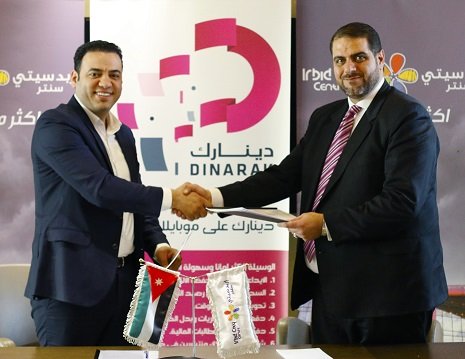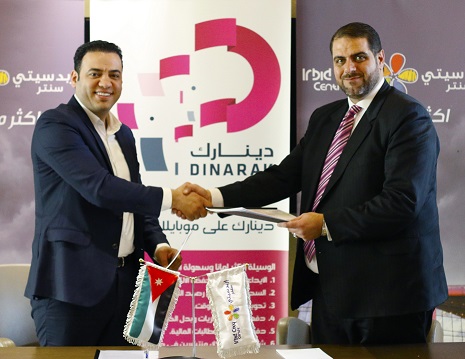 Dinarak today signed a lease agreement with the administration of Irbid City Centre Mall, in preparation for the opening of the company's first branch.
Scheduled to launch in February this year, the branch will allow citizens to open a mobile money account with Dinarak and access the full range of the company's services via Dinarak's Mobile Phone App. Customers registering at the new branch will be able to send and receive money transfers, pay for goods and services, pay for bills such as water, electricity and communications, and even receive their salaries safely and securely – without the need for cash and without needing to travel to make payments and transfers. Dinarak is fully licensed by the Central Bank of Jordan to provide mobile payment services, and all transactions are regulated by the Central Bank under their National Switch system for mobile payments, known as JoMoPay.
Representing the company at this landmark signing, Dinarak's CEO Dr Loay Sehwail stressed that Dinarak's services are open to all members of Jordanian society, regardless of whether they have an existing bank account.
Director of Sales and Marketing for Dinarak, Mr Essam Jaber, said "Dinarak's solutions and services will help people to save time and effort when transferring funds or making payments, and at a much lower cost than traditional cash-based methods. The company plans to expand and create a network of offices and accredited agents across the North of Jordan, especially in those areas not currently covered by bank branches. This network of Dinarak Agents will allow citizens to access our services in the most convenient way, at shops and businesses in their local neighbourhoods, where they live and work."