Executive Team and Board Members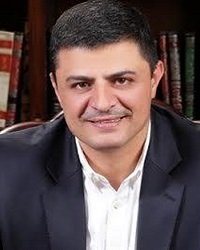 Dr. Alaa Ensheiwat, Ph. D.
Chief Executive Officer
---
Dr Ensheiwat has over 20 years of professional experience with an excellent track record in leading IT companies. Previously, he served as the CEO for LeProcess, which he founded in 2007, merging with SSS in 2009 to create SSSProcess. Leading SSSProcess on a quick path to success, regional expansion and recognition, he grew the company in just three years to an annual revenue of 14 million dollars, employing more than 200 people. Dr Ensheiwat is also the chairman for AvermaSoft Company, and chairman for YallaExam.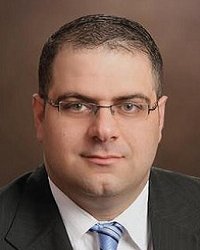 Dr. Loay Sehwail, Ph. D.
Co-Founder and Board Member
---
Loay Sehwail is a Ph.D. holder in Industrial Engineering and Management. Dr. Sehwail has held positions such as the President of Jordan Industrial Estates Company, and Director of Industrial Development at the Ministry of Industry and Trade, with a focus on initiatives to improve the performance of the manufacturing sector in Jordan. Dr. Sehwail has been a board member of several private and public institutions such as Jordan Dubai Islamic Bank and the Jordan Investment Board.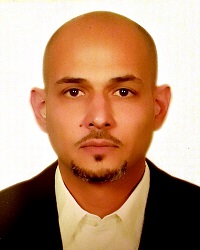 Khaldoun Mahmoud
Co-Founder and Board Member
---
Khaldoun Mahmoud is an experienced leader and formerly the CEO (and founder) of Meridian in Canada, a highly successful marketing services company specialising in online campaigns and communications. Mr Mahmoud served for three years as Chief Technology Officer for Orion Tradesoft in Dubai where he trained and oversaw a team of over 50 system designers and software developers, and spearheaded a major transition of the company which resulted in a public offering, securing a $50 million injection of capital.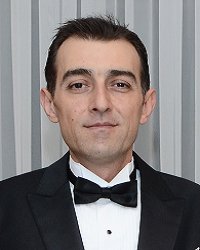 Imad Aloyoun
Co-Founder and Board Member
---
Imad Aloyoun has overall responsibility for the company's IT Strategy, Software Engineering, Systems Architecture and Cyber Security. Mr Aloyoun has over 16 years of experience in Technology. Imad worked at MarkMonitor based in San Francisco, CA where he led the development of AntiFraud, Domain Monitoring and Brand Protection products where the body of work resulted in five registered patents. He has previously held positions as CTO of Brick2Click, a leading technology and mobile-commerce development company, and as CEO of Minnesota International Medicine — Jordan.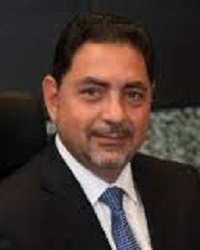 Bassem Farraj
Chairman of the Board
---
In addition to his role as Chairman of Dinarak's Board of Directors, Mr Farraj is Chairman and CEO at Arab Technical Group, Chairman at Wathba Investment Co., Secretary & Director at Amman Chamber of Commerce, and Chairman at International Chamber of Commerce Jordan. He also serves on the Board of Directors at Delta Insurance Co. Ltd. (Jordan), Ayla Information Technology, Arab British Chamber of Commerce, Jordan Engineers Association Pension Fund, Jordan Enterprise Development Corp., Royal Scientific Society, Jordanian Renewable Energy Society, and Modern American School.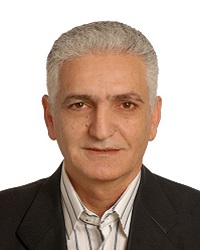 Montasir Al Homsi
Vice-Chairman of the Board
---
Muntasir Homsi is the Founder, Chairman and CEO at Near East Petrochemicals Co, Jordan. With a background in engineering, he established Near East Petrochemicals in Amman in 1995, overseeing its growth for more than 20 years to become a leading company in Industrial Raw Materials and Supplies.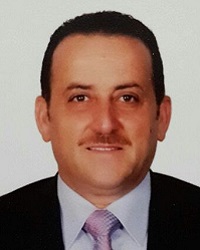 Issa Al Rawashdeh
Board Member
---
Mr Issa Al Rawashdeh is an experienced business leader with more than two decades at the forefront of the textile industry in the MENA region. As founder, CEO and owner of Al Rawashdeh Company, and as founder and CEO of the Jordan Company for Investment and International Trade in Egypt, he has successfully created and expanded two leading companies with large production operations and a major presence within both the Jordanian and Egyptian textile markets.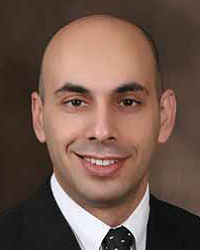 Bashar Obeid
Board Member
---
Mr Bashar Obeid is the Chief Financial Officer (CFO) for Aramex, one of the leading logistics and transportation companies in the world, and the first company from the Arab world to go public on the NASDAQ stock exchange. Mr Obeid was part of the team that oversaw Aramex's public offering into the NASDAQ stock exchange and later at the Dubai Financial Market (DFM). Mr Obeid is also an active member of the company's Global Management Team, and has extensive knowledge in financial practices and in-depth understanding of current and future market trends.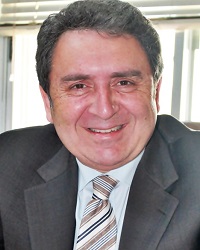 Dr Bassem Saeed
Board Member
---
Dr Bassem Saeed is the director of Amman Surgical Hospital, where his scope of work includes colonoscopy, liver biopsy, and internal gastric balloon for weight loss. He is an experienced gastroenterologist and hepatologist with a Fellowship in Gastroenterology from the University of Vienna in Austria, and with a special interest in endoscopy.