---
Our versatile payments platform can be integrated with virtually any business, allowing companies to take full advantage of the convenience of instant payments.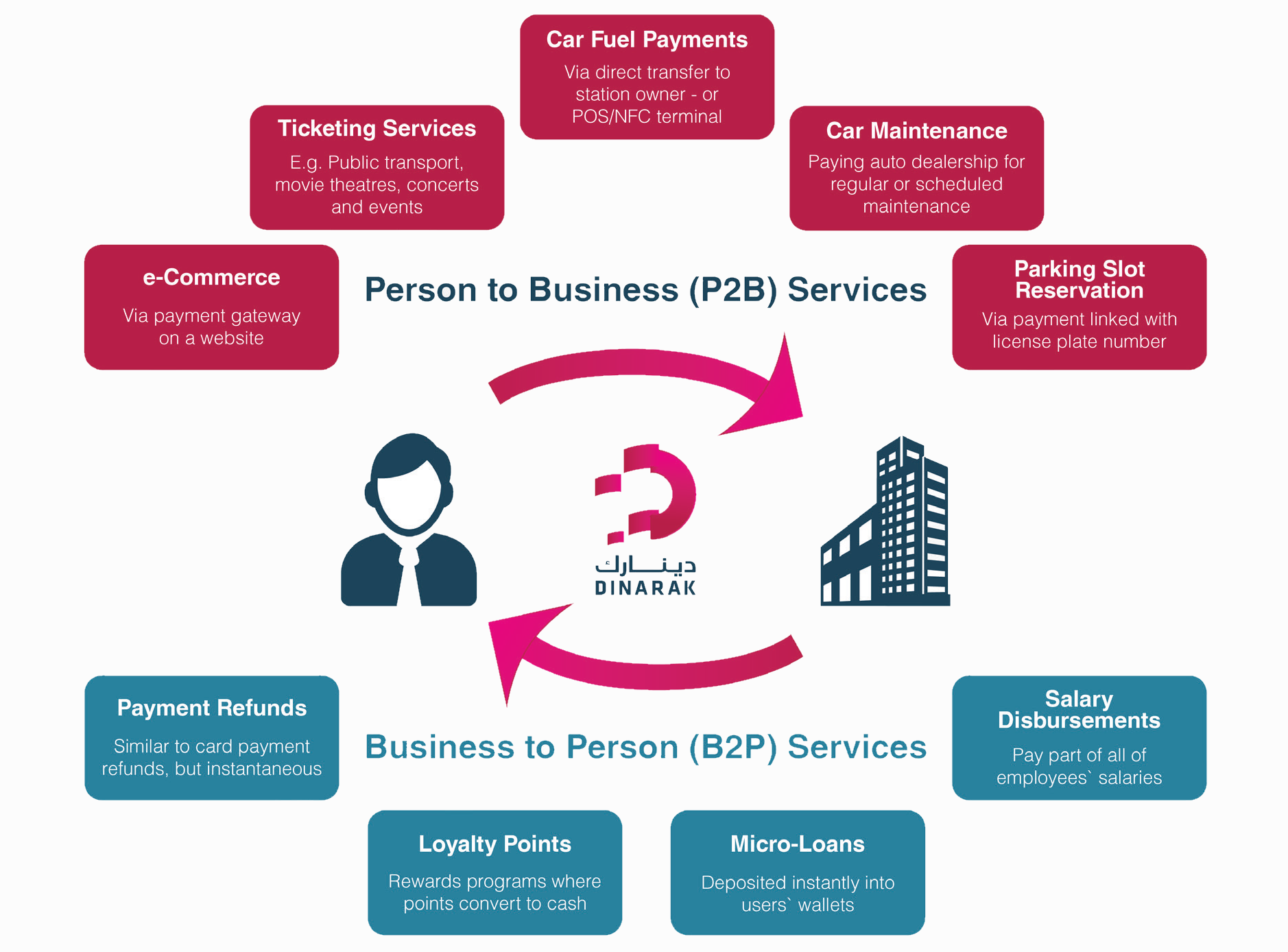 ---
MERCHANT SOLUTIONS
---
For merchant payments, such as checkout services for grocery or personal items
in stores, Dinarak's mobile technologies can greatly improve speed and convenience
for both the merchant and the customer.

At smaller stores and outlets, payments can be made through direct P2P transfers
straight to the business owner. Even vending machines at universities, schools
and shopping malls can be enabled to accept a P2B payment that goes
directly to the merchant's account.
More Customers

Low Merchant Fees

Consolidated Payments

Assured Settlements

Smooth Installation

Easy Account Management and Support
DISBURSEMENTS
Dinarak's payment platform provides a simple facility for disbursement of funds - such as paying staff or suppliers. Salaries can be distributed in 'one-click' instantly and directly to your employees, simplifying your payroll processes and reducing potential risks of corruption. Using the system for distribution of Government aid and support could also be of great assistance in humanitarian efforts – for example, as a safe and secure way to distribute monetary aid to refugees, without the need for casdh or vouchers.
MICROFINANCE
Microfinance companies can also benefit from greater efficiency and convenience, by enabling disbursement and repayment of loans via Dinarak's payment platform. Use of mobile technology will also increase the attractiveness of your offering - especially for clients in more remote areas, as they will be able to manage their loan funds at any Dinarak Agent location.
Our 4-step plan for implementation
Integrate with our services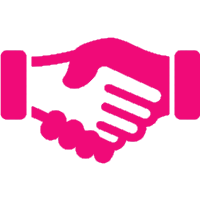 1
Initial Engagement
We learn about your business and your needs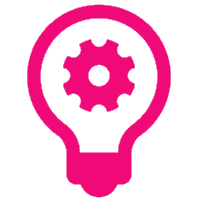 2
Proposal
With our tailored solution to get you established for payments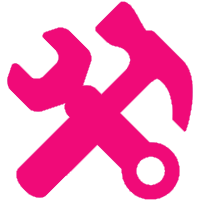 3
Installation and Training
Setting up systems & technology - plus training for you and your staff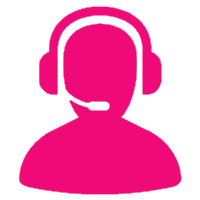 4
After-Sales Service
Ongoing support to keep you operational and for future add-on services and capabilities.